An Introduction To Bookbinding In The Japanese Style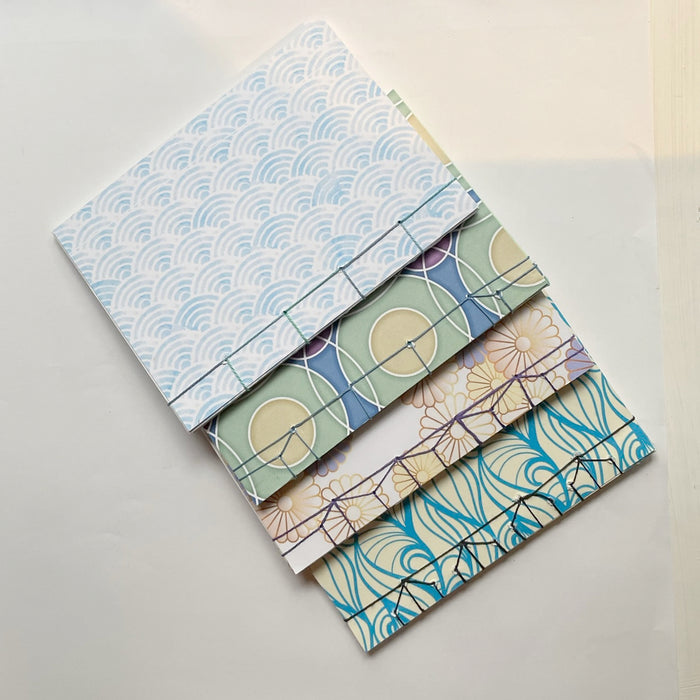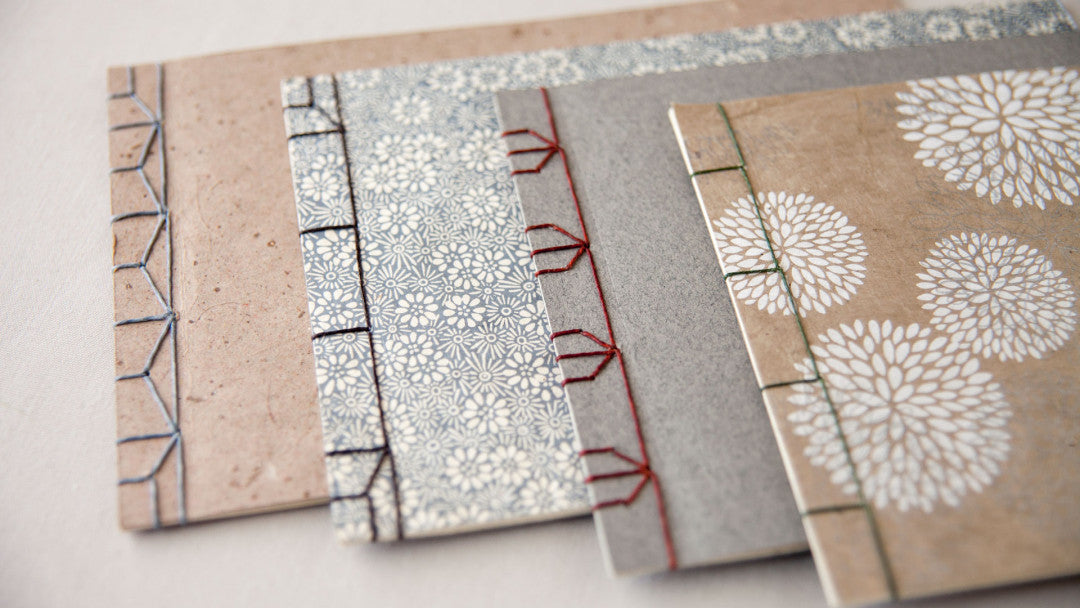 When: Saturday 16th September 9:30 to 12:30
Workshop Description
(Maximum number of participants: 6)
Japanese bookbinding, known as "sewn-bound" or "stab-bound" binding, has a rich history and traditionally utilises a variety of materials.  For the purpose of this workshop, we will use readily available media.  Although we will make the books in a Japanese style, they are not quite true to traditional techniques.
This workshop will focus on four commonly seen Japanese stitched four-hole bindings, starting with the most simple and gradually progressing through the "levels of difficulty".
 You will be provided with written instructions regarding the process of putting your books together as well as diagrams regarding the stitch patterns. 
 This should enable you to complete the four patterns within the 3 hour workshop.
There will be a variety of papers and printed patterns for the covers available on the day.  You will need four of these kits to complete the four stitch patterns being taught. 
Time allocation: 3 hours
Level of Difficulty: Beginner
Kit / Workshop Materials Inclusions: 
All material and use of tools needed to create four A6 Japanese style books (two kits using coloured paper inserts, two kits using white paper inserts. 
You will be able to choose your cover patterns from a selection available. 
Should you wish to purchase additional kits, these will be available at $6 for white paper inserts, $7 for coloured paper inserts. 
Morning tea and bottled water will be provided at Hidden Gallery.
*Please note that if you have dietary exclusions, you should bring your own morning tea. 
Pre-requisite skills: Nil
You may wish to bring a note book and pencil for taking your own notes although full instructions will be provided.