February 14, 2023
What are glass twisties and cane?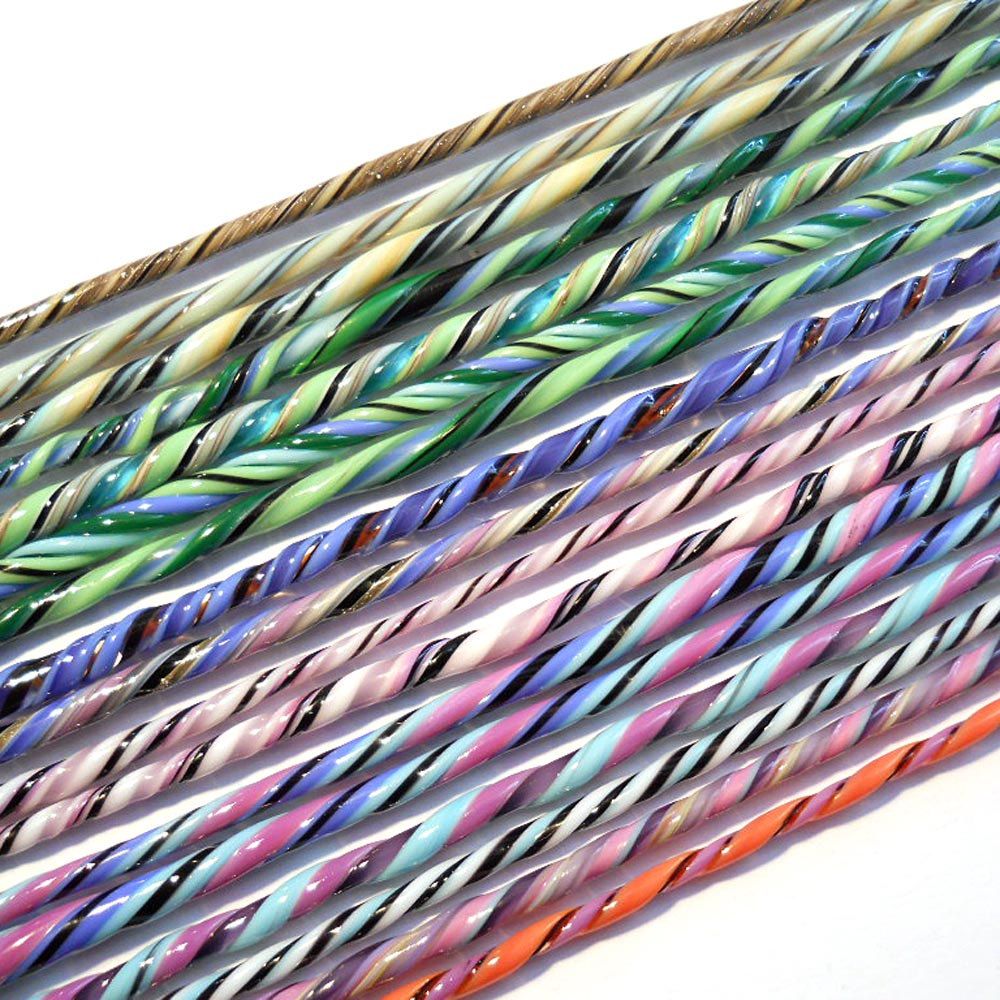 Glass twisties and cane are techniques used in glass art to create decorative patterns and designs.
Glass twisties are thin rods of glass that have been heated and twisted into a spiral or twisted pattern. They can be made from different colors of glass to create a multicolored effect. Glass twisties can be used to create intricate designs and accents on glass objects, such as jewelry, paperweights, and other decorative items.
Cane is a term used in glass art to describe a cylinder or rod of glass that has been made by layering different colors of glass and then stretching and manipulating the rod into a desired shape. The cross-sections of cane reveal the layered colors and patterns, which can be used to create intricate designs and embellishments on glass objects.
Both glass twisties and cane are made by heating and manipulating glass while it is in a molten state, and the techniques used to create them require a high level of skill and precision. Glass artists must have a strong understanding of the properties of glass and how it reacts to heat and manipulation in order to effectively use these techniques in their work.
Overall, glass twisties and cane are important techniques in the world of glass art, allowing glass artists to add intricate designs and embellishments to their glass creations.