Chile Landscape Light Shade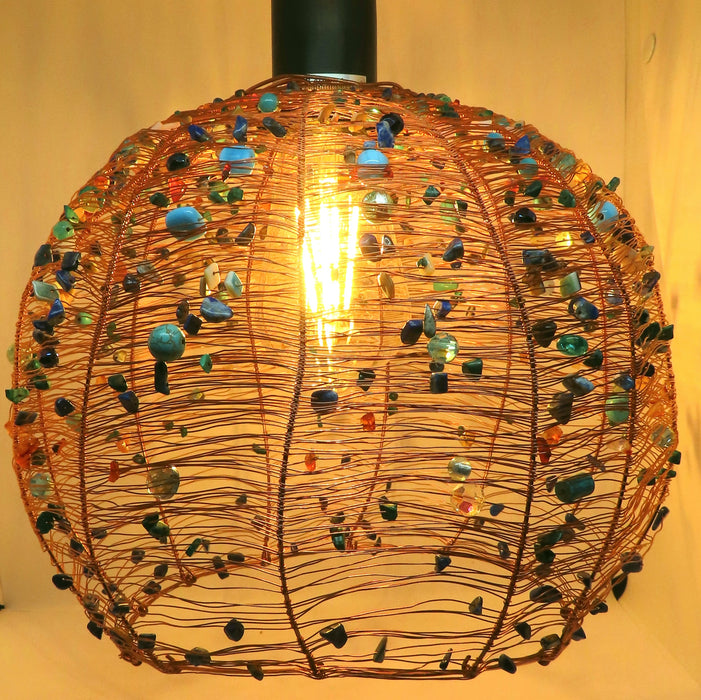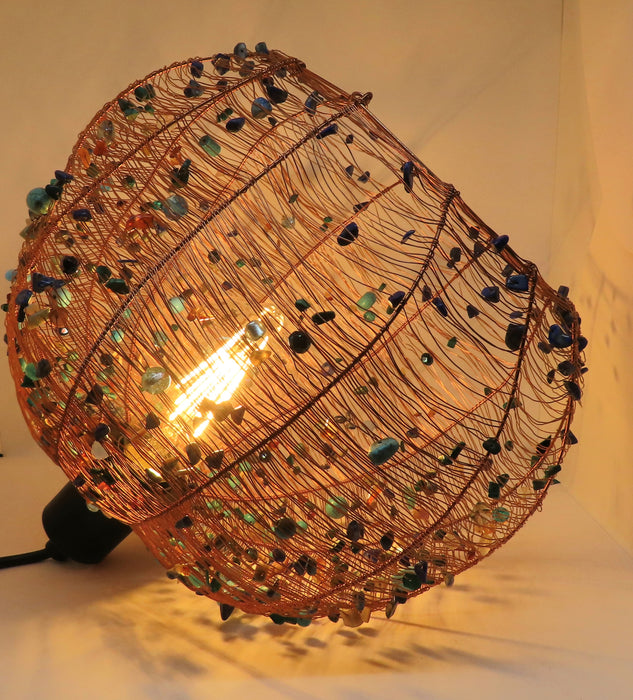 Light shade by Marie Shannon, Australian remilled recycled copper / recovered recycled beads and stone from discarded jewellery.  
 After travelling to Chile in 2019/2020, Marie drew inspiration from the artisans who used copper, a national metal for Chile, as well as Australia.  The stones, beads and shells represent the many different beautiful landscapes ofemale Chile, a long slim country that runs from extreme desert to lush forest and bordered by thousands of kilometres of sea on one side and the awe-inspiring Andes on the other side.
Dimensions: 200mmH x 260mm x 260mm