Bracelet - Lifesaver range - handmade Venetian glass beads/sterling silver findings - six colourways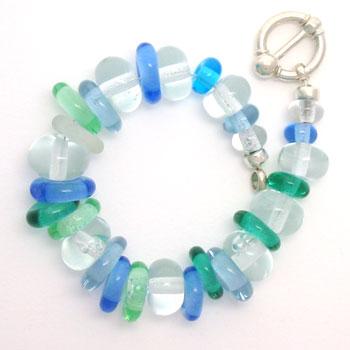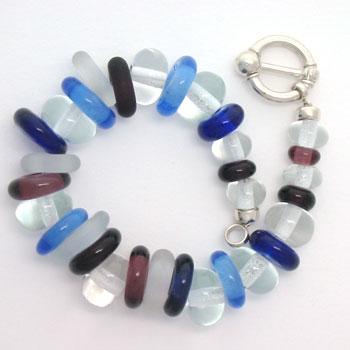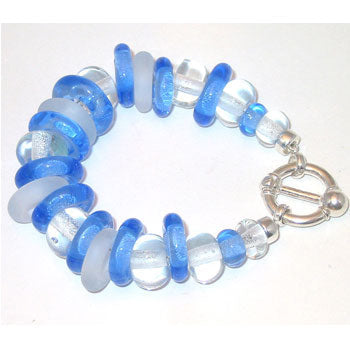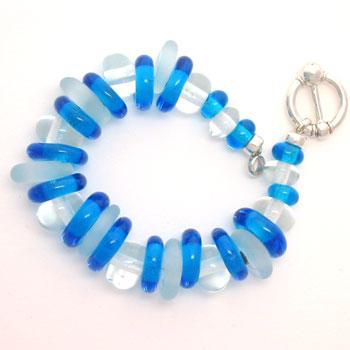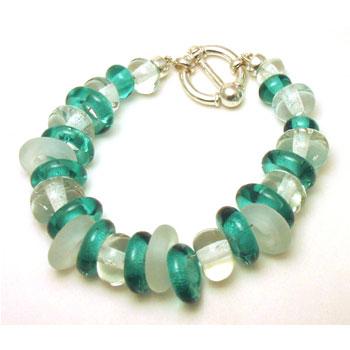 Lifesavers range bracelet.  Available in six colourways, Blue (primary image), Aqua, Teal, Aqua/Teal/Lilac, Blue/Indigo/Amethyst, Orange (not shown) and Cherry Red (not shown). Clear glass larger beads, clear etched lifesaver rings and coloured lifesaver ring beads are combined into this light catching range. All sterling silver findings.
Lifesavers approx 15mm dia x 5-6mm.
Matching necklace and earrings also available.