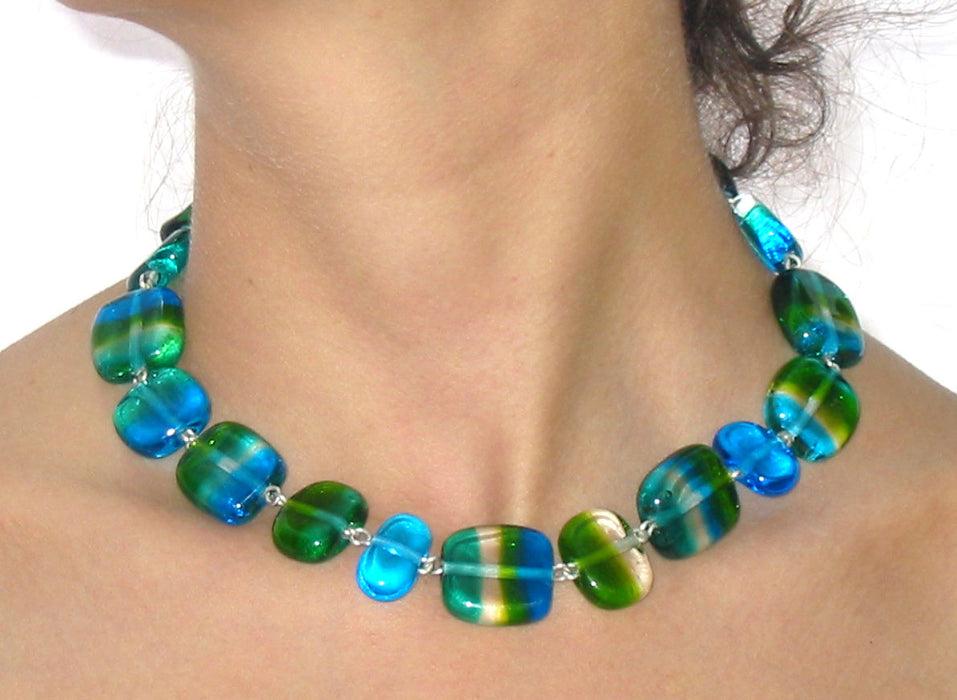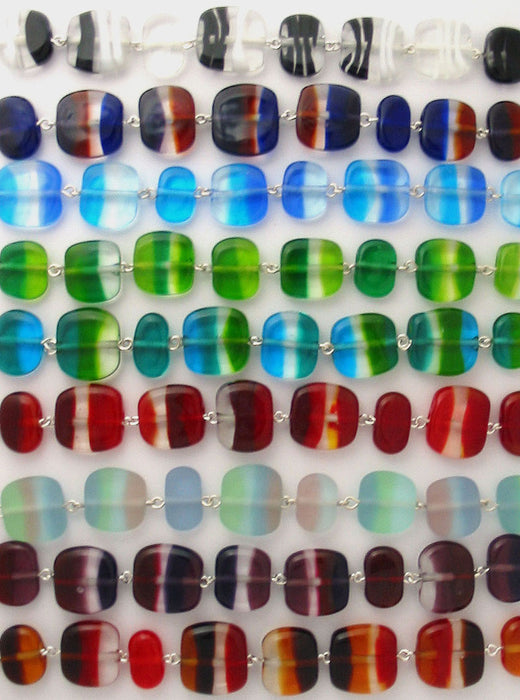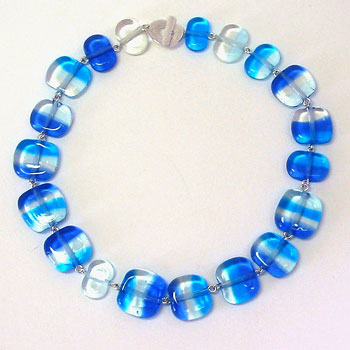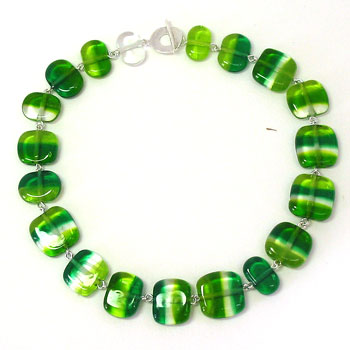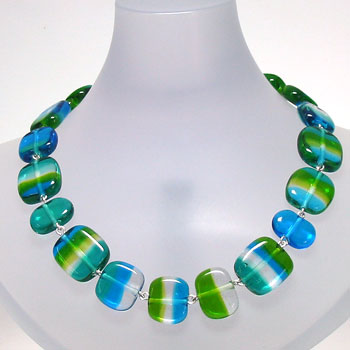 Available in nine colourways: City, Midnight, Ocean, Rainforest, Whitsunday, Chilli, Gelati, Berry, Outback~ Gelati colourway etched for a soft velvet finish.
Individually lampworked beads of sparkling Venetian, German and American glass are individually hand-wired onto sterling silver ~ an explosion of colour ...... wear casually or dress them up, either way they are sure to make a bold statement.
Choose your colourway!