Singles - PER EACH - Tabs - Transparent base with raku frit - 0011R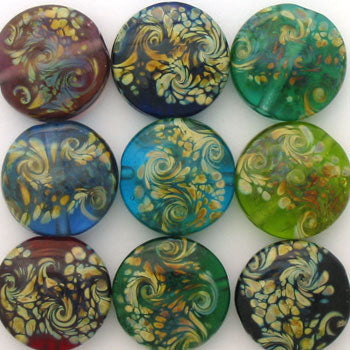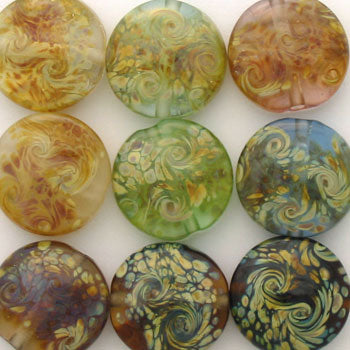 Tabular beads with a swirled raku frit pattern, approximately 22mm in diameter: $10 per bead.  
Use product options to select:
Colour (18 colours available).
Hole size (usually made on 2.4mm mandrels, however can be made on 1.8mm mandrels if you require a smaller bead hole)
Plain or etched (etched not shown but this creates a slightly more opaque bead with a soft, velvety finish)  $10.00 per bead.