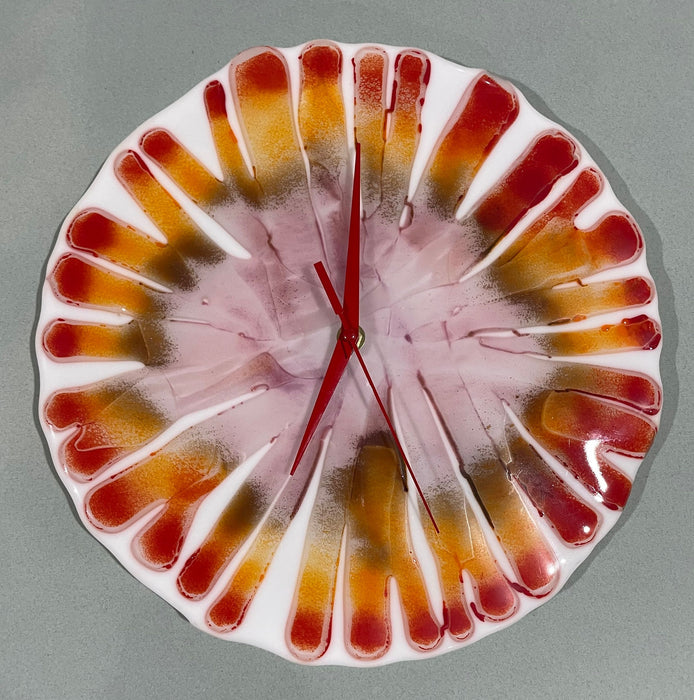 Dinner time!  This coral clock is approximately 300mm x 30mm (12" x 1.2").  The movement is battery operated at the rear of the clock, with a small hanger included, again at the rear. 
The clock has required three firings to achieve this design, as well as some finishing and polishing.
This image is representative of the style, however, as each item is handmade, there may be variation.  When a purchase is made an image will be sent to you for your approval once your clock is made.