Free motion embroidery mini quilt framed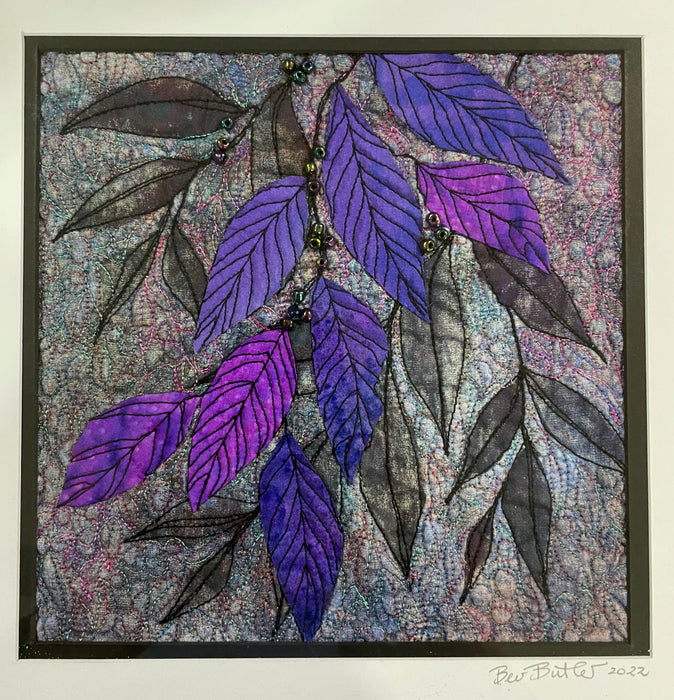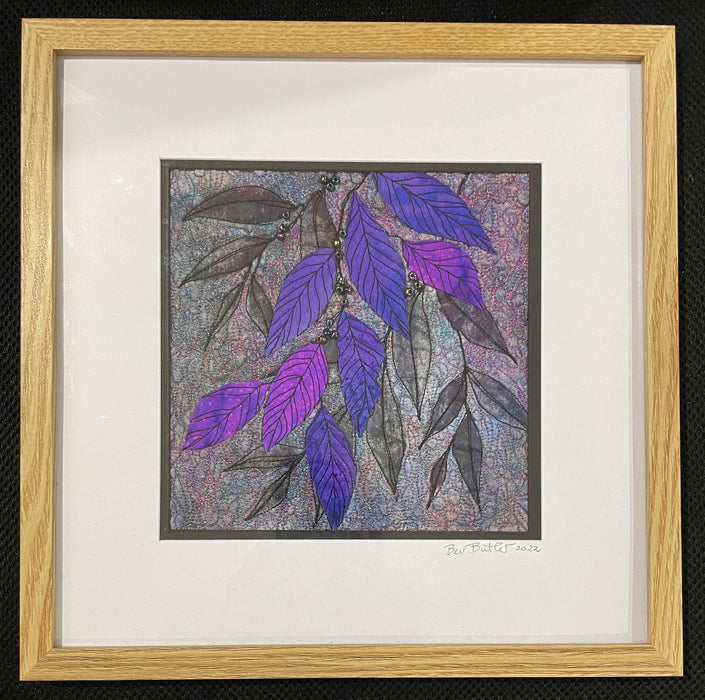 These mini-quilts involve a process of dyeing and printing fabrics initially, followed by adding detail and depth to them with free motion embroidery, the application of additional overlays and, sometimes the application of beads.  They are presented on a card backing ready for you to frame to suit your own tastes.  These pieces themselves are approximately 195mm square, the card backing is approximately 297mm square.
This particular piece is framed with a double mat and an approximately 12.5" (31.75cm) frame.  The frame has an oak-coloured finish.