Singles OR set of 5 tabs with matching spacers - tabs - white core encased in transparent and finished with silvered stringerKGLoose100602R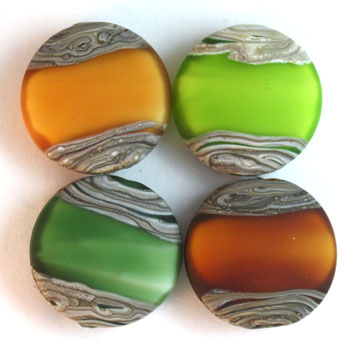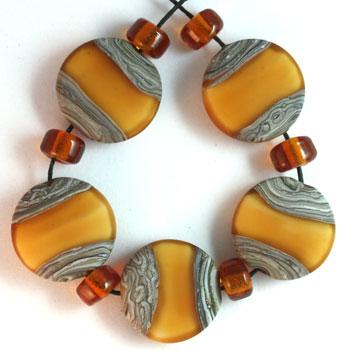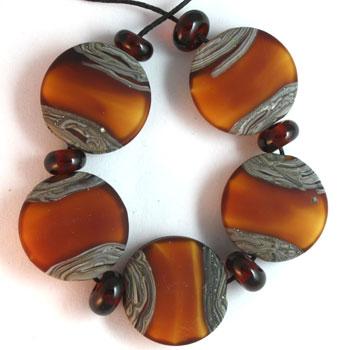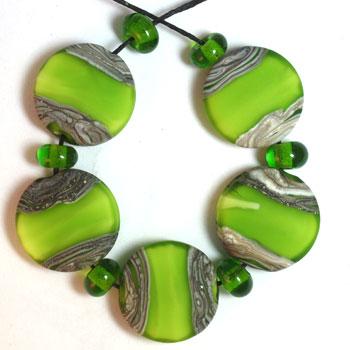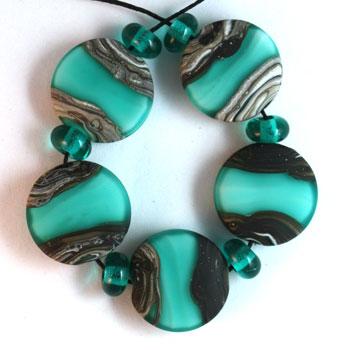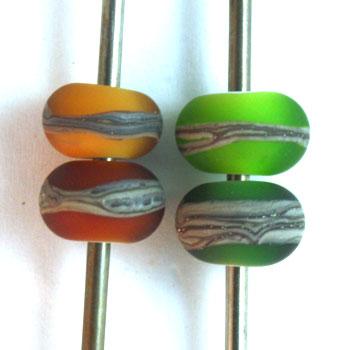 Naturals - tabs, white heart encased in medium topaz, topaz, grass green and sage green have been decorated with silvered stringer at each end and acid etched to a soft velvet finish. 
Purchase individually or by the set (set includes 6 complementary spacers), and/or a matching pair (not illustrated)!   The tabs are approximately 21mm in diameter and 9mm thick, made on 2.4mm mandrels. 
The matching pair are approximately 15mm diameter x 10mm hole to hole.
Choose:
Colours
Singles, Set (5 tabs + 6 complimentary spacers), or matching pair