Set of 10 (five pairs) - #250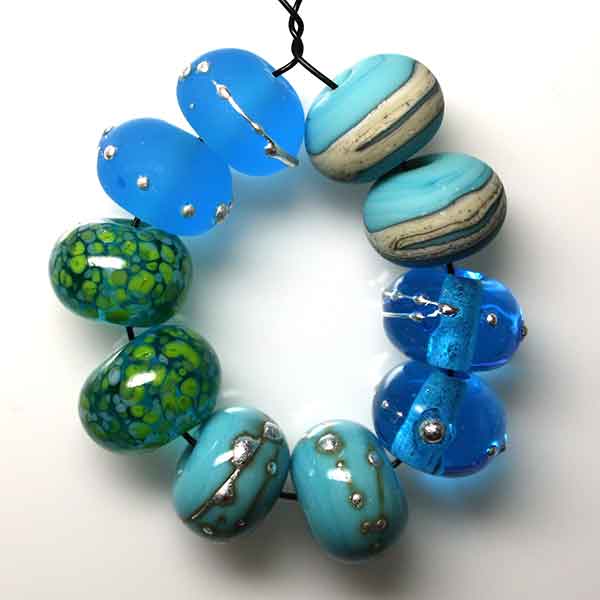 Aqua/green assortment: three pairs with silver trails, one pair with frit, one pair with silvered ivory stringer; of which two pairs are also etched. 
This set will be made to order for you therefore the styles will be as shown, however there may be slight variation given that all beads are individually hand made.  Please allow 5 to 7 days for despatch.

Approximate measurements: 12mm x 9mm (midrange measurement) with slight variations, made on 2.4mm mandrels.