Set of 10 (five pairs) - #277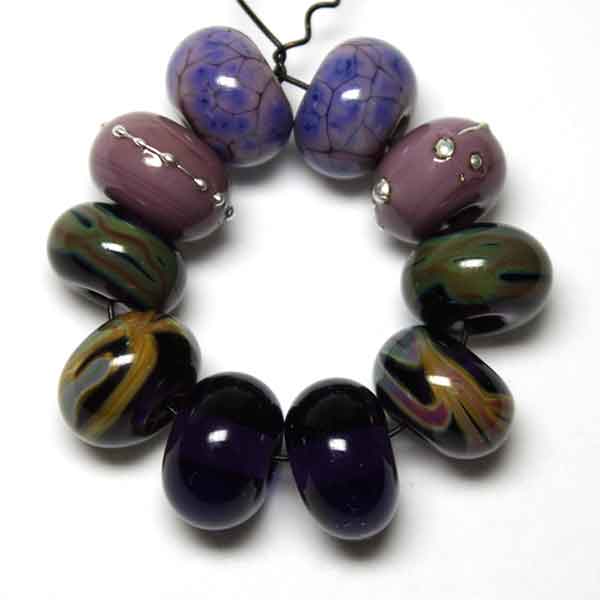 Set of 10 beads/five pairs violet, amethyst, multi one pair with frit, one pair with fine silver trails, two pairs with raku stringer.
Approximate measurements: 12mm x 8mm (midrange measurement) with slight variations, made on 2.4mm mandrels. 
All beads are kiln annealed and carefully cleaned.