Set of 10 (five pairs) - #283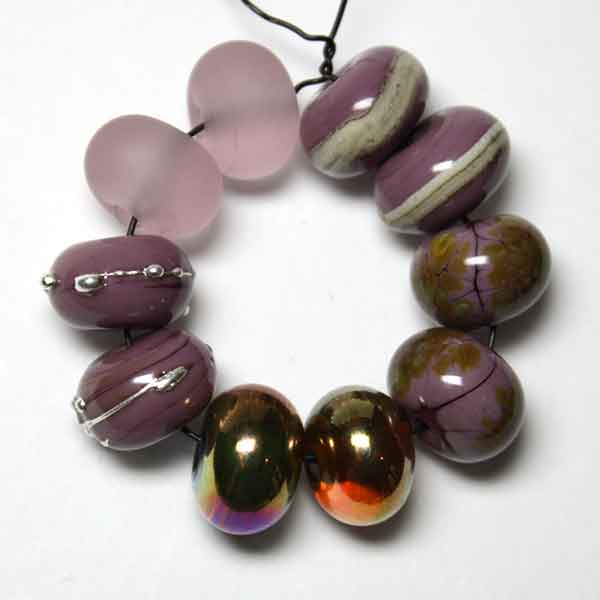 Set of 10 beads/five pairs, one pair with fine silver trail, one pair GOLD lustre (the orange in image is reflected), one pair etched, one pair raku frit, one pair silvered ivory stringer.
Approximate measurements: 12mm x 8mm (midrange measurement) with slight variations, made on 2.4mm mandrels. 
All beads are kiln annealed and carefully cleaned.