Set of 10 (five pairs) - #286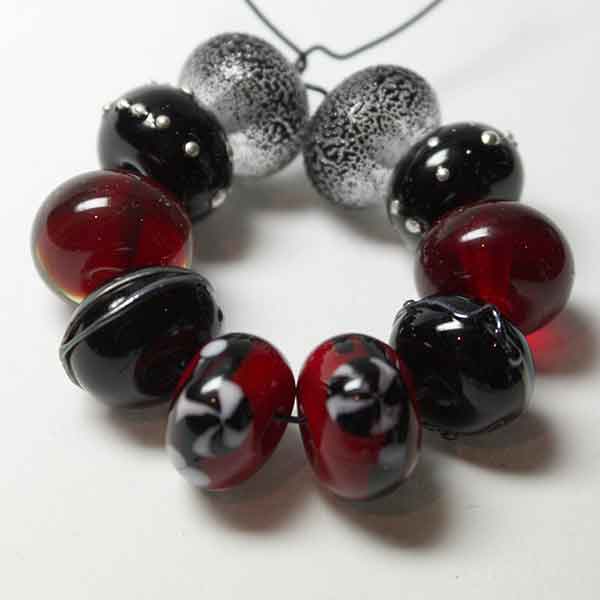 Set of 10 beads/five pairs, black, topaz, red, one with a dusting of enamel, one pair with fine silver trail, one pair luscious transparent red, one pair with gunmetal stringer, one focal pair with murrine, black trails and white dot highlights. 
Approximate measurements: 12 to 12.8mm x 8 to 9mm made on 2.4mm mandrels. 
All beads are kiln annealed and carefully cleaned.