Set of 10 (five pairs) - #287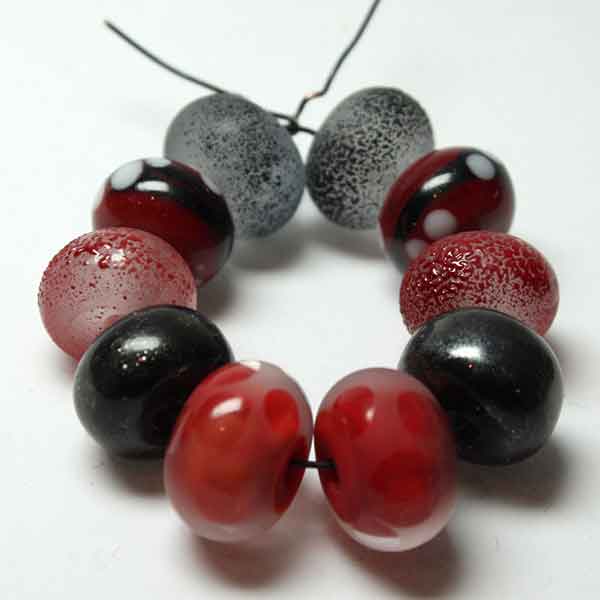 Set of 10 beads/five pairs, red, black, clear, one with a dusting of black enamel - etched, one pair with black trails and white dot highlights, one pair with a dusting of red enamel - etched, one pair rolled in fine silver foil with very fine silver deposits on surface, one focal red encased and etched with transparent dots resisted like little windows. 
Approximate measurements: 12 to 12.8mm x 8 to 9mm made on 2.4mm mandrels. 
All beads are kiln annealed and carefully cleaned.