Set of 10 (five pairs) - #295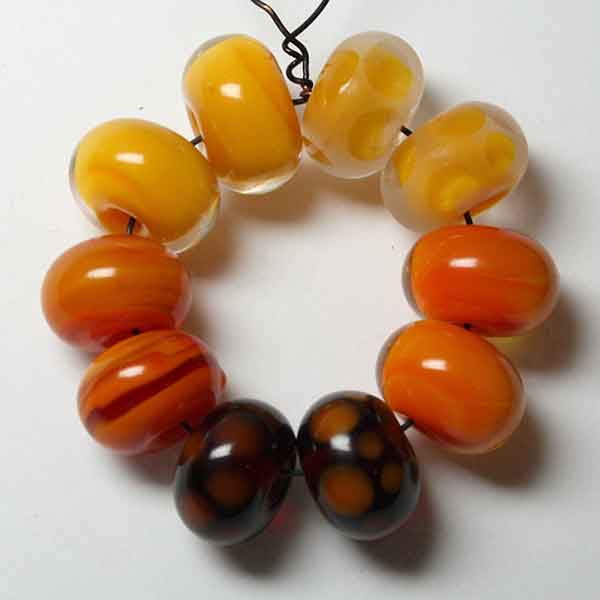 Set of 10 beads/five pairs yellow, orange, brown, one pair rich yellow encased, one pair orange/topaz/transparent orange combo, one pair topaz with orange random dots (there is more contrast than the image gives – orange is a hard colour to photograph!), one pair tangerine encased, one pair rich yellow encased and etched with little round 'windows'. 
Approximate measurements: 12 to 13.7mm x 8.5 to 9mm, made on 2.4mm mandrels. 
All beads are kiln annealed and carefully cleaned.