Set of 10 (five pairs) - #297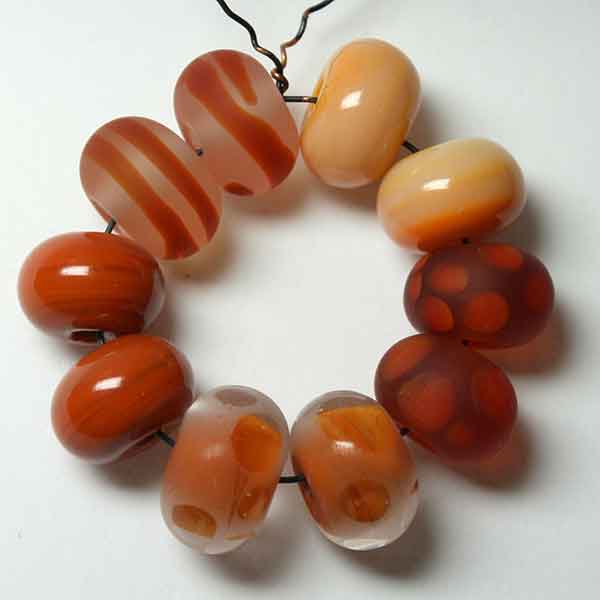 Set of 10 beads/five pairs orange, red, topaz, one pair transparent with toffee trail, one pair burnt orange, one pair burnt orange encased and etched with little round 'windows', one pair topaz with random orange dots (there is more contrast than the image gives – orange is a hard colour to photograph!), one pair special colour peach. 
Approximate measurements: 12 to 13.7mm x 8.5 to 9mm, made on 2.4mm mandrels. 
All beads are kiln annealed and carefully cleaned.