Set of 10 (five pairs) - #310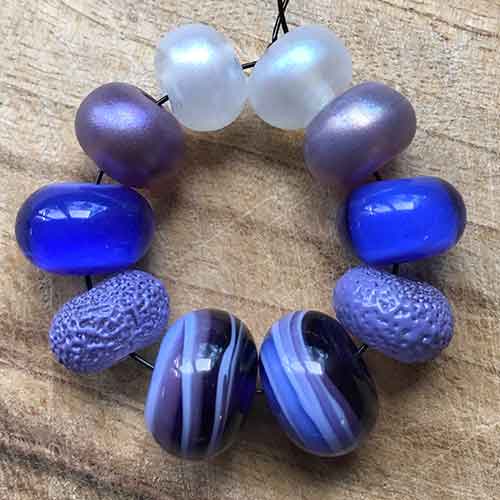 Set of 10 beads/five pairs blue, periwinkle, iridescent, purple, one pair transparent with pixie dust, one pair lilac with pixie dust, one pair rich blue encased, one pair with a dusting of lilac enamel one pair combo periwinkle/ink blue/amethyst/blue transparent.  Photos taken in daylight.  Colours may vary slightly when viewed on different monitors.
Approximate measurements: 11.5 to 14mm x 8 to 9.3mm, made on 2.4mm mandrels. 
All beads are kiln annealed and carefully cleaned.