Set of 10 (five pairs) - #316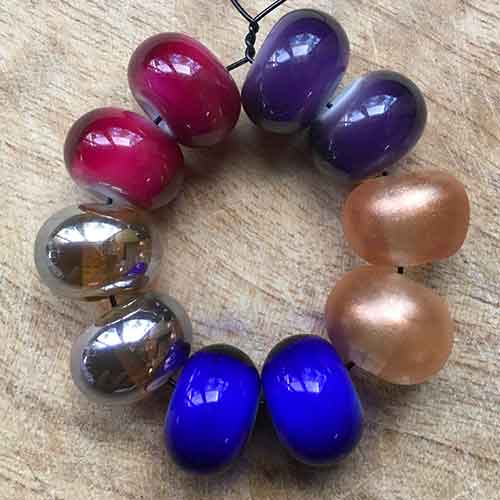 Jewel rich colours and lustres -  set of 10 beads/five pairs, one pair transparent ruby over white core, one pair gold lustre, one pair rich cobalt over white core, one pair pale topaz with old gold pixie dust, one pair violet over white core.  Photos taken in daylight.  Colours may vary slightly when viewed on different monitors.
Approximate measurements: 12.5 to 13.5mm x 9 to 9.5mm, made on 2.4mm mandrels. 
All beads are kiln annealed and carefully cleaned.