Set of 10 - combined periwinkle/amethyst handmade Venetian glass beads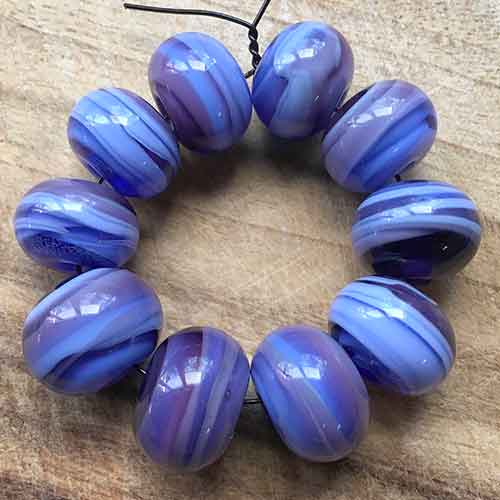 Set of 10 beads combo periwinkle, amethyst, violet, mid blue transparent.  Photos taken in daylight.  Colours may vary slightly when viewed on different monitors.
Approximate measurements: 13 to 14mm x 9 to 10mm, made on 2.4mm mandrels. 
All beads are kiln annealed and carefully cleaned.