Set of 10 - Transparent pale lavender with silvered ivory stringer - #080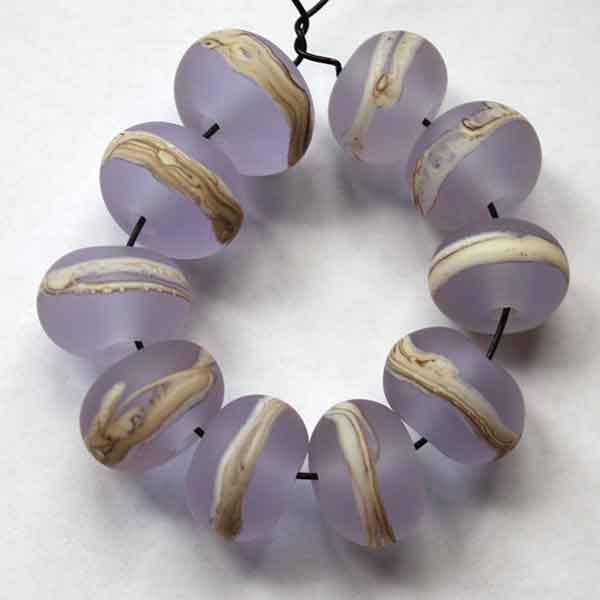 PAIR - you can choose to have the beads plain or etched as shown in the photograph.  Approximate measurements: 12mm x 9mm (midrange measurement).  Since every bead is individually made, there will always be slight variations in size - made to order so please allow 5-7 days for despatch. Made on 2.4mm mandrels.  All beads are kiln annealed and carefully cleaned.
Note: This glass has a colour shift, under artificial light it looks blue, photograph taken in daylight.